When over a million people moved en masse through Central Europe in 2015/16, the small, landlocked country of Bosnia and Herzegovina (BiH) was never part of what became known as "the Western Balkans route".
Now, two years later, it is the newest destination for thousands of stranded migrants. They come from Syria, Iraq, Turkey, Algeria, Afghanistan and they are still struggling to continue their journeys to Western European. They are becoming ever more desperate, trapped within the borders of Balkan countries, falling prey to criminal groups of human traffickers and smugglers.
Migration management in BiH was not such a complicated task for state authorities during 2017, as just 755 migrants passed through the country. Today, however, the situation is changing fast, with close to 3,000 migrants and refugees on the territory of a country from which, they hope, they will more easily access to the European Union.
In the last three weeks alone, 1,200 persons were reported to have transited Bosnia and Herzegovina. This may not sound much when compared to the huge numbers seen in recent years, but when compared to the numbers that passed through BiH during the entire year, it's time for the world to wake up and smell the coffee.
Beyond migration management concerns, highlighted by the fact that the official migrant accommodation capacity of BiH is around 200 beds, the situation in the field now has now developed into a humanitarian crisis, albeit with low numbers, but a crisis nonetheless.
Migrants and refugees are sleeping out in the open or in abandoned buildings the capital Sarajevo, as well as in the northwest of the country in the area of Bihac and the town of Velika Kladusa, (the latter being the preferred crossing point into Croatia).
While waiting to make the risky and dangerous attempt to cross, the majority of migrants sleep in the parks of these cities and towns. With spring turning into summer, the rising temperatures, lack of toilets, and deteriorating hygienic conditions, the situation has raised major public health concerns.
However, the local population of affected locations have responded with an outpouring of solidarity, while local volunteer groups are working tirelessly to meet the most urgent humanitarian needs. Many credit their own refugee experiences and the hardships faced by them during the Yugoslav conflicts of 1991-1995 as motivating them to reach out to support those in need. The local population can provide empathy and comfort to the these exhausted people in need, but these citizens cannot continue to carry the burden of the humanitarian response alone.
While waiting for state authorities to draft an urgent action plan that would enable Bosnia and Herzegovina to boost its accommodation capacities and border security, local municipal authorities, Red Cross branches, as well as local and international NGOs, are now stepping in to provide basic assistance with food, hygiene and healthcare in an attempt to prevent the further deterioration of the situation into a larger humanitarian crisis.
In coordination with UNHCR, IOM has also enhanced its response to the ongoing situation, focusing on providing support to local authorities and volunteer groups in the locations where migrants and refugees are currently concentrated and where the needs are most apparent. This support includes urgent basic assistance to the migrants in vulnerable situations that have arrived on the territory.
Assistance comes through mobile IOM migrant protection teams that now operate across the country. As a part of their overall response, the teams provide identified cases with first aid, medical, and psychosocial assistance. Teams are accompanied by an Arabic language interpreter, with interpreters for Farsi, Turkish, Pashto, and Urdu on call. Interpreters are critical in the current situation, particularly in the light of an overall shortage in the entire region, providing critical avenues for communication between the migrants, local service providers and authorities.
In the current situation, IOM also provides temporary accommodation in local hotels or hostels to families and other migrants in vulnerable situations and to refugees. In line with its strategy to support local institutions, IOM additionally purchased urgently medication for medical health centers in Bihac and Velika Kladusa. In Bihac, the IOM response came at the request of the local Mayor to work with the local Red Cross to provide accommodation and sanitary facilities. With numbers continuing to increase on a daily basis, the establishment of an official government accommodation facility remains a top priority, but it could take another month and a half before additional accommodation is secured.
weblog.iom.int
The Nehru Memorial Museum & Library
&
Embassy of the Republic of Indonesia
cordially invite you to a Public Lecture
by
H.E. Luhut Pandjaitan
Coordinating Minister for Maritime Affairs, Indonesia
on
Indonesia's Maritime Policy and Thinking of ways forward for India-Indonesia as Maritime Neighbours'
on Thursday 17th May, 2018 at 11.00am
at
Auditorium, Nehru Memorial Museum & Library
Teen Murti House, New Delhi
R.S.V.P.
Phone: 23010666;
Email: ccs2nmml@gmail.com
PRESS INVITATION
Saransh Films Mangalya Group cordially invites you to attend the Premiere & to share with you the uniqueness of their latest film along with panel discussion of
'KITAAB'
(The last film of Veteran actor Tom Alter. Direcetd by Kamlesh K Mishra, based on the increasing influence of electronic gadgets, and we are moving away from books. So there will also be panel discussion on the effect of increasing use of electronic gadgets on books with well known personalities.)
Hon'ble Dr. Mahesh Sharma

(Minister of State (Independent Charge) Ministry of Culture)

Dr. Bindeshwar Pathak

(Founder, Sulabh Sanitation & Social Reform Movement)

Mrs. Maitreyi Pushpa

(Vice Chairperson, Hindi Academy, Delhi)
Date: 15

th

May 2018 (Tuesday)
Venue: Film Division, Mahadev Road, Delhi
MAY
17
IDAHOT 2018 – Panel discussion & Film Screening (Azul y no tan rosa)
On the occasion of the International Day Against Homophobia, Biphobia and Transphobia, the Embassy of Spain in New Delhi would like to invite you to the screening of the film 'Azul y no tan rosa' ('My straight son'), preceded by a panel discussion with LGTBIQ+ organizations, this Thrusday, May 17th at the Auditorium of
Instituto Cervantes Nueva Delhi
.
ABOUT THE PANELISTS:
Amrita Sarkar: Transwoman who has been involved in
transgender activism for over 20 years. Currently working with Solidarity and Action Against The HIV Infection in India (SAATHII).
Jamal Siddiqui: Muslim transman currently working in Etasha society as a facilitator. Writer, YouTuber and blogger. Co-founder of transmen collective. (TBC)
Kritagya: Author of the book 'Coming Out….Scribblings from the Heart'.
Navdeep: Founder-member of the Bi Collective Delhi.
Rituparna Bhora: Queer woman. Co-director and responsible for networking, fundraising, programme and organizational development and implementation at Nazariya.
Shilpi Banerjee: Mental health professional. M.Phil. in medical and social psychology from Central Institute of Psychiatry.
The panel discussion will be moderated by Sukhdeep Singh (Founding Editor of Gaylaxy Magazine) and will be followed by a Q&A session.
ABOUT THE FILM
Synopsis: The story of Diego, a young and successful photographer that lives in the glamorous world of fashion, shallowness and excess. A tragic accident turns his world around; his partner is now in a coma. Unexpectedly, and right at this terrible time, Diego must take care of his son, Armando. Now, both of them have to adapt to each other; Armando to the unknown, homosexual world of his father, and Diego to the closed attitude of his teenage son.
Director: Miguel Ferrari
Cast: Guillermo García, Ignacio Montes, Hilda Abrahamz, Carolina Torres, Elba Escobar, Juan Jesús Valverde, Beatriz Valdés, Aroldo Betancourt, Daniela Alvarado, Alexander Da Silva, Sócrates Serrano, Arlette Torres, Juan Carlos Lares
Script: Miguel Ferrari
Photography: Alexandra Henao
Music: Sergio De la Puente
Sound: Nus Cuevas
Art direction: Marcelo Pont Year: 2012
Duration: 114 min.
In Spanish with English subtitles
For all ages
Goya Awards 2014: Best Spanish Language Foreign Film
Union Minister of Science & Technology, Earth Sciences and Environment, Forest and Climate Change, Dr. Harsh Vardhan today launched a Mobile App on Green Skill Development Programme (GSDP) at Ganga auditorium, Ground floor, Indir
a Paryavaran Bhawan, New Delhi.
GSDP -Green skill development programme is a Moef -Ministry of Environment, Forest & Climate Change initiative to develop skills from primary skills,semi skills, middle level management and assistant levels skills for high tech skill which is an utmost need in various sectors from botany, zoology, biotechnology, bio diversity, air & dust pollution, waste management, forest maintenance. Such technician, assistant, eco- guides are required at mass levels to educate, bring awareness about the Green energy to mitigate emission level thus to explain the importance of each subject to to inculcate awareness about the special subjects within the precincts of environment and climate change. Hence Ministry is taking up the projects to train new breed of skill required for marine,coastal belts, forest, which can keep balance of technology and its knowledge to be sustainable, non-degradable, recycle state for the welfare of the masses.
GSDP focus on skill development on school drop out who are eighteen years and above to train then on Green Skills development programme. Dr Anandi, Moef said our country has 31% of drop out and therefore it is very essential to train them with foundation and certificate programme to skill them an initiative by two reputed institute, Botanical survey of India and Zoological survey of India, both institutions are more than hundred years old.
Thirty GSDP course to be conducted & some of the projects are -:
1.Value addition and marketing of NTFPs Plant origin
a. Lantana Furniture and crafts
b Coconut shells & Fibre Handicrafts
c. Bamboo Crafts
d. NTFP Products/ Medicinal Plants
2. Community based conservation of mangroves Ecosystem Class 10 drop out.
3. Value addition & marketing of NTFPs Animal origin.
a. wild bee keeping and processing
b. Lac & Tassar Cultivation.
3. Quality Planting Material Producer.
4. Nature Conservation & Livelihood. River based,Nature Interpretation,eco tourism,scuba Diving for marine life conversations.
The ministry spokesperson briefed, the results of the pilots projects are very encouraging and these scale of courses shall extend to 84 other areas of environment and climate such as Pollution control,waste management, CBDA. The students are gaining confidence in Green Skills for middle level skill workers for the support of Green technology of high tech in nature. Skill gradations and valuation of Eco- system services training imparted under certificate and skill gradation by the performance reports.
Ministry is soon to give thirty course in eighty four classification which can yield upto 2021 5.5 Lakh employment to the drop out youths and this shall grow to two three time more with skill transfer in natural course.
Dr Harsh vardhan Minister for environment said that with the vision of PM Mr Modi to train and skill the youth of India in various field and sectors so the ministry last year completed its pilot projects and we are therefore launching GSDP mobile app with all necessary and relevant information for the Green skill development training programme extensively illustrated on this app.
Monday : 14 May 2018
Union Minister of Electronics & IT and Law & Justice, Ravi Shankar Prasad will inaugurate National Level workshop on "Tele-Entrepreneurship Course (TEC)" being organised by CSC. At Stein Auditorium, India Habitat Centre, 10:00 AM
Union Minister of Science & Technology, Earth Sciences and Environment, Forest and Climate Change, Dr. Harsh Vardhan will launch a Mobile App on Green Skill Development Programme (GSDP) atGanga auditorium, Ground floor, Indira Paryavaran Bhawan, 12:00noon
NITI Aayog CEO, Amitabh Kant to address 'Circular Economy Symposium 2018' TERI DG, Ajay Mathur to also address at FICCI, Tansen Marg, 2:30 PM
Syed Waseem Rizvi (Chairman, Uttar Pradesh Shia Central Board of Wakfs) will address a press conference at India Islamic Center 87-88, Lodhi Road 3:00 pm
Dr Justice A.K. Sikri, Judge, Supreme Court of India, Professor Upendra Baxi, Former Vice- Chancellor, University of Delhi and Professor Emeritus, University of Warwick, U.K. to the book release of Dignity in the legal and political philosophy of Ronald Dworkin, Edited by Salman Khurshid, Lokendra Malik & Veronica Rodrigues-Blanco. At The Leela Palace, Chanakyapuri 5:00PM
Naresh Kumar Sagar: Every child is not # but no discrimination between girl child boy child said Kareena Kapoor Khan brand Ambassador to UNICEF.
Further panel member, Dr Omar Hota said, Each child born be safe healthy and mother Hale hearty each child be immunization, best health education for all boy girl child.
Another panelists, Sheikh Mohd Ali Each child mother happy healthy during delivery.
[5/13, 3:37 PM] Naresh Kumar Sagar: Dr Gagan Gupta thanks Media health care remember polio
[5/13, 3:37 PM] Naresh Kumar Sagar: 2.4 mn less infants death
[5/13, 3:38 PM] Naresh Kumar Sagar: Child marriage less
[5/13, 3:38 PM] Naresh Kumar Sagar: Girl mortality is more than boy child need change.
Celebrating Mothers and Newborns
This Mother's Day, champion Doctors, health workers, and mothers reiterate the need for quality healthcare to ensure every mother and child survive and thrive
NEW DELHI, 13 May 2018:
UNICEF India today organized a panel discussion to highlight the importance of celebrating mothers and their newborns. A doctor from Orissa, a front line
ASHA
worker from Uttar Pradesh, a father from West Bengal, UNICEF Deputy Representative, Ms Henriette Ahrens, UNICEF officiating Chief of Health, Dr. Gagan Gupta and UNICEF Celebrity Advocate Kareena Kapoor Khan, engaged in an hour-long discussion on the need for support all mothers and their newborns so that they survive and thrive.
The event was organized to mark Mother's Day in the backdrop of UNICEF's global #EveryChildALIVE campaign.
Globally
UNICEF is focused on Every Child Alive
, a signature neonatal campaign thatsupports and accelerates UNICEF's efforts to eliminate preventable neonatal deaths by 2030, with a focus on the girl child. Given that India contributes to nearly one fifth of the global burden of under-five deaths and around a quarter of the global burden of neonatal deaths, this campaign focuses on creating an in-depth discourse around the issues.
Speaking on the occasion, Ms Henriette Ahrens said, "I congratulate the Government of India for their efforts and investments towards Universal Health Coverage, which is well reflected under "Aayushmaan Bharat". I also salute the team of skilled health workers, who are committed to support every mother and baby with a safe pair of hands," she added.
Interacting with panelists, Dr. Gagan Gupta said, "India has shown good and consistent progress in reduction of child mortality, with nearly 120,000 fewer under five deaths in 2016 as compared to 2015. However more efforts are needed for reducing neonatal deaths and addressing the gender gap in child survival. Simple interventions like ensuring every newborn is breast fed within the first hour of life can reduce neonatal deaths by 22 per cent. Government is doing its part but it is also our collective responsibility to ensure every child gets the best start in life, truly leaving no one behind."
Dr. Hota from Malkangiri, Orissa shared his experiences of an arduous 10 km journey-on- foot to reach the nearest Primary Healthcare Centre and save the life of a tribal mother and her newborn. Uma Devi, an ASHA worker from Uttar Pradesh shared how she convinced a mother and her family to take their newborn to a specialized centre for newborns- the nearest Special Newborn Care Unit. A father from West Bengal shared his experiences of providing kangaroo care to his newborn twins and supporting his wife so that she could breastfeed the children.
Kareena Kapoor Khan, shared "When I was pregnant, access to quality healthcare and good doctors and nurses was a given. But this should not just be a privilege for some. Quality healthcare is something that needs to be assured for every mother and every baby, girl or boy, wherever they live. Every mother and every baby has the right to be supported by a safe pair of hands during pregnancy and the newborn period,"
Kapoor also highlighted the need for gender equity and quality, which she said are the next frontiers for newborn survival. "We need to look after our girls just as well as we look after our boys. As females ourselves, it is incredibly sad that baby girls do not always get the same care that baby boys do. If your baby girl becomes unwell, get help for them just as quickly as you would do for a boy," she said.
Kapoor has been associated with the UNICEF for over five years and has been supporting the discourse around child rights especially in the context of education and more recently around newborn health, nutrition and development.
The discussion concluded on the need for joint efforts of all stakeholders to amplify messages and facilities around neonatal survival. This includes affordable and quality healthcare for every mother and newborn, 24X7 supply of clean water and electricity at health facilities, presence of a skilled health attendant during birth, early initiation of breast feeding and skin-to-skin contact between the mother and child.
EveryChildALIVE is UNICEF's global signature campaign to demand and deliver affordable, quality healthcare solutions for every mother and newborn. More than 80 per cent of newborn deaths are due to prematurity, complications during birth or infections such as pneumonia and sepsis. Through this campaign, UNICEF is issuing an urgent appeal to governments, healthcare providers, donors, the private sector, families and businesses to keep every child alive.

Sagar Media Inc In Indonesia: nine killed, 40 injured in blasts outside churches in Surabaya city worst in recent years. Nicaragua unrest mounts. Thousand March in Warsaw join European Union.Israel destroy underground tunnel air strike.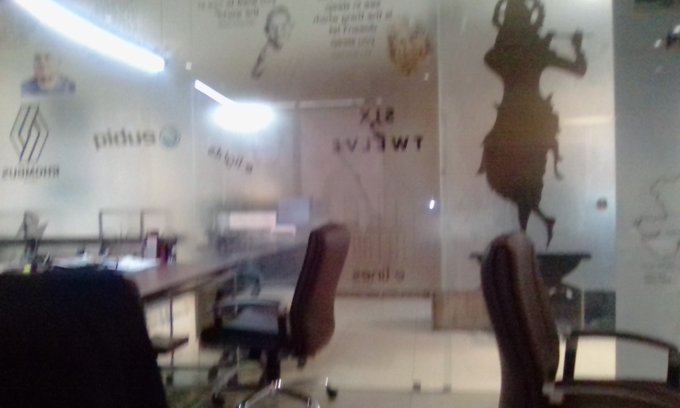 #Indonesia
: Six killed, 40 injured in blasts outside churches in Surabaya city.

Sagar Media Inc Indonesia churches serial blast takes many tolls.Iraq deadly blast during General Election in Kirkuk.Canadia beach closed as suspicious matters
. Paris
enters stabbing incident, one kill injured wounded 4 victim dead a ISSI
act. The regular stabbing
London
dwell in the Violent crime.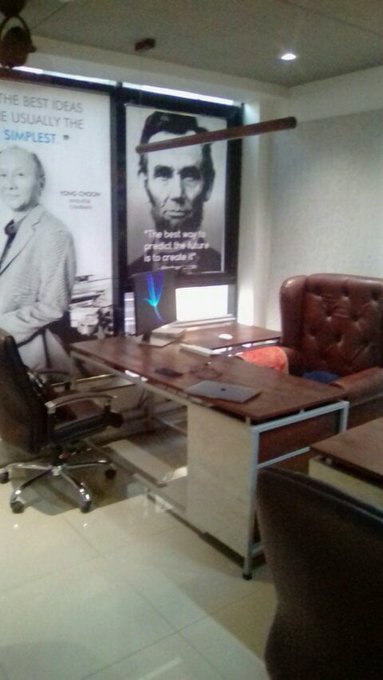 Nawaz Sharif admits to what we have all along known and believed : Pakistan's hand in 26/11 . Yet nothing will change . Pakistan's military – industrial complex survives on fuelling terror in India . Time for the world to recognise this .