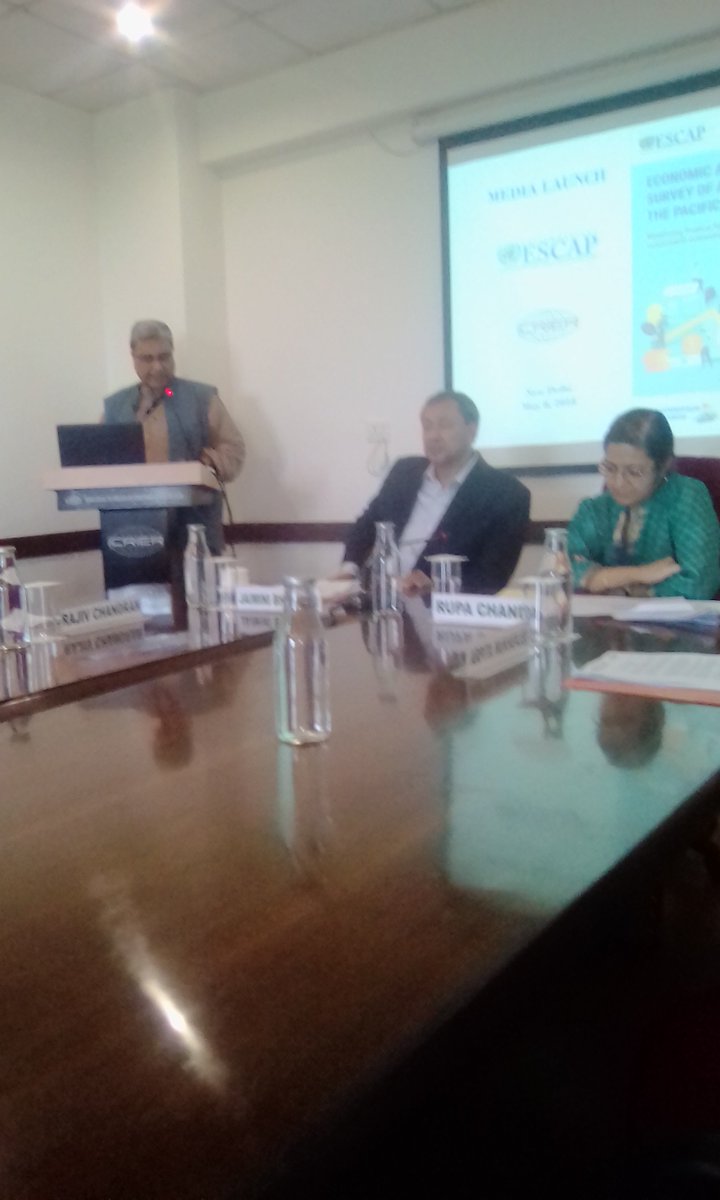 In 2017, economic growth in this subregion accelerated to 4.6 per cent, from 4.2 per cent in 2016, on the back of strong domestic consumption and recovery in external demand. China achieved faster economic growth for the first time since 2010. Consumption grew faster than investment and services faster than industry in line with ongoing rebalancing efforts. In Japan, the unemployment rate declined to a record low. In the Republic of Korea, such export sectors as semiconductors experienced strong growth. Similarly, the economy of Hong Kong, China benefited from stronger global demand, and the gambling sector in Macau, China profited from stronger tourist arrivals. Mongolia's economy rebounded despite budget cuts, benefiting from non-mining construction, the price hike for coal and stronger external demand for this commodity (partly due to reductions in China's coal production). While the Democratic People's Republic of Korea does not release official economic statistics, international sanctions are likely to be having a significantly negative impact on its economy.
In 2018 and 2019, the subregion's economies are likely to continue benefiting from an improved external environment as well as strong domestic demand, but at a slower pace of 4.3 and 4 per cent respectively. Notably, growth in China is expected to ease steadily as financial stability gains higher policy priority. Japan is expecting continued moderate recovery on the back of supportive monetary and fiscal policy measures; however, a widening primary deficit and very high government debt raise concerns. In the Republic of Korea, the planned increase in employment and social spending are expected to boost household income and consumption. Higher minimum wages will support equity objectives but could weaken competitiveness if there are no commensurate productivity gains. Mongolia remains vulnerable to commodity price swings. A three-year programme of the International Monetary Fund (IMF) in that country is aimed at strengthening the banking sector and improving fiscal policymaking.
In 2017, economic growth rebounded to 2.3 per cent, from 0.3 per cent in 2016, led by the Russian Federation, which emerged from a two-year contraction, and stronger growth in Kazakhstan. The upturn was clearly driven by higher oil prices and more stable inflation, credit and employment conditions as countries recovered from the 2014 terms-of-trade shock. In the Russian Federation, prudent fiscal management and bank recapitalization supported macroeconomic stability, while structural reforms, including the reorganization of agricultural business entities, have helped to increase productivity. However, Azerbaijan underwent another year of recession as banking sector problems constrained credit growth, and external stability concerns prompted monetary tightening.
The economic outlook is stable, with growth expected to be sustained at 2.3 and 2.2 per cent in 2018 and 2019 respectively. This positive situation is underpinned by stable growth in the Russian Federation. Growth will ease in Kazakhstan as one-off effects of increased oil
Overleaf……..
Production and fiscal stimulus start to wane. The market integration process driven by the
Eurasian Economic Union is expected to support greater intrasubregional trade and
facilitate stable remittance flows. The 2017 accession of India and Pakistan to the Shanghai Cooperation Organisation offers an opportunity for the subregion to connect with South Asia along with several regional energy projects, such as the Central Asia-South Asia electricity transmission system, commonly known as CASA-1000. Gas trade with South Asia could be expanded though the Turkmenistan-Afghanistan-Pakistan-India pipeline.
In 2017, economic growth decelerated to 6.4 per cent, from 6.6 per cent in 2016. Despite the slowdown, it remains the fastest-growing subregion in Asia and the Pacific. In fact, growth accelerated in all but two countries: India and Sri Lanka. The recently introduced goods and services tax (GST) as well as protracted issues of corporate and bank balance sheet problems pushed the growth rate of India downward. For Sri Lanka, growth moderated further due to severe weather disruptions. In Bangladesh, robust growth has been supported by domestic demand, especially large infrastructure projects and new initiatives in the energy sector. Remittance flows have also started to increase with the increase in global oil prices.
Economic growth is forecast to further moderate to 6 per cent in 2018 before picking up to 6.2 per cent in 2019. Further moderation this year is largely due to Turkey and to a lesser degree Nepal, where the effects of fiscal stimulus and reconstruction are fading; however, growth elsewhere will accelerate. In India, a gradual recovery is expected; private investment is expected to revive as the corporate sector adjusts to GST, infrastructure spending and corporate and bank balance sheets improve with government support. Further growth acceleration is projected for Pakistan on the back of increased infrastructure investment; however, wide fiscal and current account deficits raise concerns. Similarly, while Bangladesh is expecting faster growth, the banking sector has been plagued by financial scams, non-performing loans and weak monitoring problems, which might cause a macroeconomic risk in the near term. Sri Lanka's exports are likely to benefit from the reinstatement of the GSP+ component of the European Union's Generalized Scheme of Preferences for developing countries. Growth in the Islamic Republic of Iran is expected to pick up slightly, with higher
investment growth offset by lower oil production and limited access to finance.
In 2017, Pacific island developing economies collectively grew by 2.6 per cent, up from 2 per cent in 2016, broadly supported by tourism activities, resource and agricultural production and infrastructure upgrades. Economic growth remained highly uneven across economies. Improved agricultural and mineral production boosted growth as did spending in preparation for hosting the 2018 Asia-Pacific Economic Cooperation (APEC) meetings in Papua New Guinea, a country which accounts for close to 60 per cent of the total GDP of the Pacific island developing economies. In Fiji, tourism, retail trade, manufacturing, construction activity and infrastructure upgrades supported growth.
Similarly, Vanuatu's economy benefited from ongoing infrastructure upgrades, as well as from tourism activity. The economies of Marshall Islands and the Federated States of Micronesia rebounded, based on higher spending on infrastructure, while growth remained solid in Solomon Islands and Tonga based on retail trade and construction output. The smaller atoll economies of Kiribati and Tuvalu received windfall fishing licence revenue, which resulted in increased public spending and infrastructure projects in support of growth.