High-speed rail line linking northwest China's Xi'an and southwest China's Chengdu, went into operation Wednesday, slashing the travel time between the two cities from about 11 hours to just 4.
The first high-speed train left Xi'an, capital of northwest China's Shaanxi Province at 8:22 a.m.. It will make 14 stops before reaching Chengdu, capital of Sichuan Province.
With a designed speed of 250 kph, the train will reduce the travel time between the two cities to four hours and seven minutes. The travel time will be further shortened to just three hours 27 minutes at the end of this year.
The 658-km new line is China's first rail route running through the Qinling Mountains, which are the natural boundary between north and south China. Served as a natural defense barrier in the ancient times, the Qinling Mountains are famous for its steep terrains and risky roads.
Therefore, the Xi'an-Chengdu railway features many tunnels and bridges and includes a 16-km single tunnel with double tracks, one of Asia's longest, according to its builders.
Lebanese Prime Minister Saad al-Hariri rescinded his resignation on Tuesday, drawing a line under a month-long crisis. It was triggered when he announced from Riyadh that he was stepping down and remained outside Lebanon for weeks. His coalition government, which includes the Iran-backed Hezbollah group, reaffirmed a state policy of staying out of conflicts in Arab states, Reuters reports. Lebanese officials said Saudi Arabia had put Hariri under effective house arrest until an intervention by France led to his return to Lebanon, but both Riyadh and Hariri have denied this.
Kremlin is concerned about a possible deterioration of the situation in the Middle East if Jerusalem is recognized as the capital of Israel by the US, Russian presidential spokesman Dmitry Peskov said on Wednesday. However, he said that it would be premature to comment on decisions that have yet to be made, according to TASS. Peskov noted that the issue had been discussed earlier during a telephone conversation between Russian President Vladimir Putin and Palestinian leader Mahmoud Abbas. "They expressed concern about the situation and its possible exacerbation," said Peskov.
India and Sri Lanka, match at Ferozshah Kotla, the third and final Test match in New Delhi ends in draw. Not well with batsmen technique yet Dickwella continues to sweep but he has cut down on the risks as Sri Lanka seem to be playing for stumps. Debutant Roshen has batted splendidly but Dickwella has hit a few shots..
Roshen, in particular, is looking to play cautiously and not give the Indians a sniff.
Roshen, Dickwella defy India; SL inch closer to draw:
Believe it or not
#
IndvsSL
test at Firozshah Koltla stadium heading draw, SL don't lose wicket pre lunch, second weather spoil sport, SL batting 146/3 chasing 536/7 declared.Indian bowler performance in ?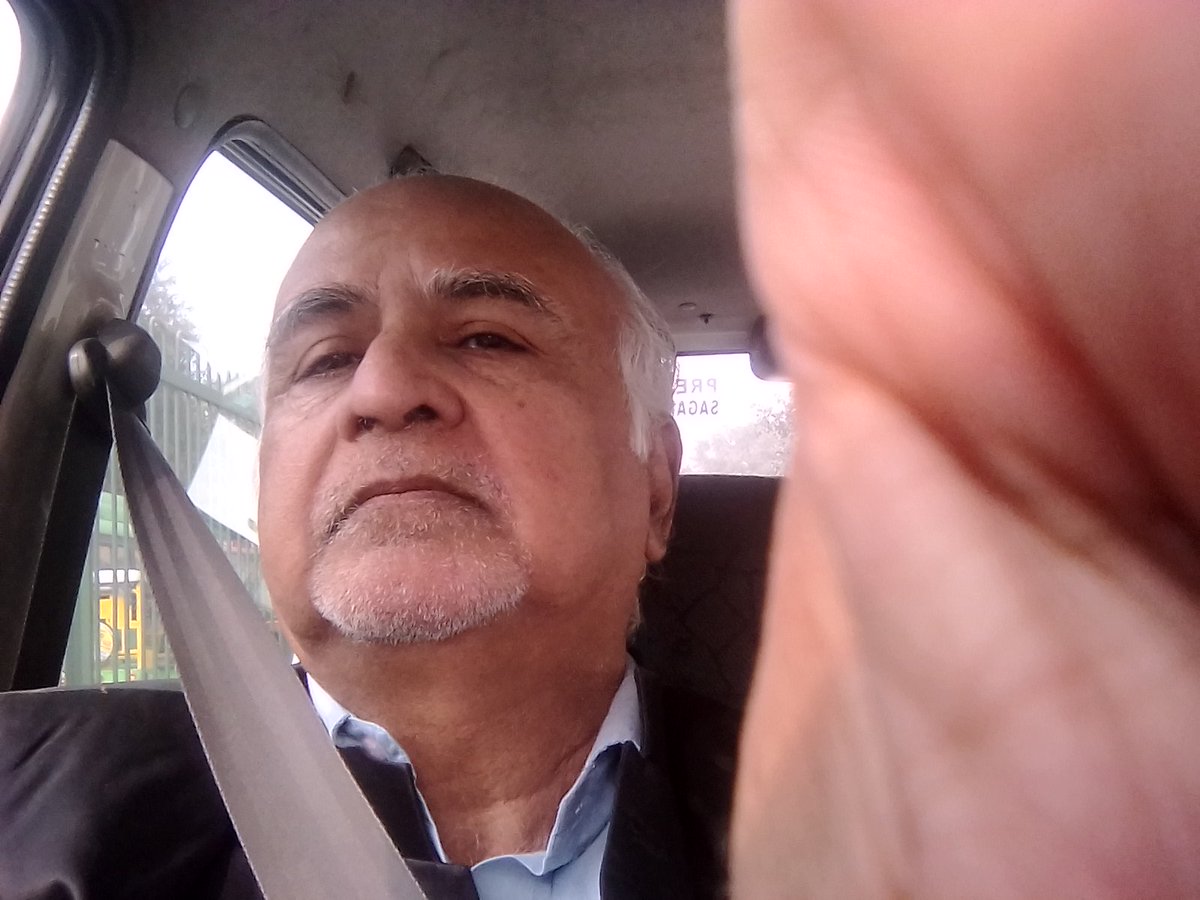 Fifth Bi-monthly Monetary Policy Statement, 2017-18
On the basis of an assessment of the current and evolving macroeconomic situation at the meeting today, the Monetary Policy Committee (MPC) of RBI has decided to
· Keep the policy repo rate under the liquidity adjustment facility (LAF) unchanged at 6%.
· Consequently, the reverse repo rate under the LAF remains at 5.75%, and the marginal standing facility (MSF) rate and the Bank Rate at 6.25%.
Bengaluru, 5th December 2017: It is a very prestigious and honorable moment for Indian Basketball as Mr. K. Govindaraj becomes the first BFI President to be appointed as a member of the FIBA Competitions Commission effective as of 1st January 2018. Mr. Govindaraj was appointed to the commission after the FIBA Executive Committee meeting held on 18th November 2017.
"I'm humbled by the honour of being bestowed this position. This is not just an achievement for myself but for all the BFI who have worked tirelessly for the last three years to showcase the true potential of Indian Basketball."
– K. Govindaraj, President, BFI.
This can be seen as a result of the relentless hard work and leadership shown by Mr. Govindaraj which has led to the exponential growth of basketball in India. In the last one year, India has successfully hosted three International Championships namely FIBA Asia Women's Cup in July 2017, FIBA U16 Women's Asian Championship in October 2017 and FIBA 2019 World Cup Asian Qualifiers in November 2017. These International Events have helped to improve the level of basketball in the country.
The FIBA Competitions Commission is mainly responsible for the growth and smooth functioning of different competitions under FIBA. The duties of FIBA's Competitions Commission are:
– To review and recommend the FIBA Calendar for approval by the Central Board
– To review all official competitions of FIBA
– To develop recommendations for change(s) to the manner and method of conduct of the official competitions
– To develop for the introduction of new official competitions
– To give advice on the allocation of official competitions
– To study the regulations governing all international competitions, as well as the regulations established by other divisions of FIBA for international competitions and to recommend changes to such regulations.
– To ensure that the specific interests and development of women's and youth basketball are taken into account when making recommendations.
– To make recommendations relating to the transition of players from youth to senior competitions.
Greetings from Milan, where I am participating in the Barilla Center for Food & Nutrition's 8th International Forum on Food and Nutrition. This year, the Forum is focusing on food security, climate change and migrations, and sustainable food systems at the national and local levels.
The conversation continues today – CLICK HERE to check out the live stream!
Today is also World Soil Day, a day to recognize the importance of soil quality for food security, healthy ecosystems, and human well-being. This year's theme is "Caring for the Planet starts from the Ground".
The U.N. Food and Agriculture Organization (FAO) asserts that "soils need to be recognized and valued not only for their productive capacities but also for their contribution to the maintenance of key ecosystem services." Soil not only serves as the basis for food, feed, fuel, and fiber production, but is also central for the provision of clean water, nutrient cycling, and storing carbon.
According to the FAO, the current rate of soil degradation is compromising sustainable agriculture, food security, and the provision of ecosystem services, both now and for future generations. Maria-Helena Semedo of the FAO states that all of the world's topsoil could diminish within the next 60 years if current rates of degradation continue. Other U.N. and government officials are calling for stronger management of the planet's soils, stating that it could "make or break" climate change response efforts.
Thankfully, there are many researchers committed to better understanding soil health and promoting sustainable land management practices. This World Soil Day, Food Tank is highlighting 13 soil scientists from around the globe and their vital contributions to soil research and education: Dominique Arrouays, Megan Balks, Borris Boincean, Eric Brevik, Anya Byg, Arnulfo Encina Rojas, Jerry Glover, Maria de Lourdes Mendonca Santos, Alexander McBratney, Pardon Muchaonyerwa, Ashok K. Patra, Sieglinde Snapp, and Karen Vaughan.
The Foundation for New York's Strongest is launching a micro-grant program to help reduce the 650,000 tons of food waste generated by businesses in New York City each year.
America's favorite fresh fruit, bananas, face extinction as we know them. New documentary examines how a shift in agriculture can save bananas and the workers who produce them.
Austin-based Desert Me Not: Community Dinner series launched to inspire a collaborative effort between the organizations and individuals addressing food inequalities in Texas.
A new report by the U.N. Food and Agriculture Organization reveals the link between conflict and food insecurity and identifies pathways to help build resilience against conflict and contribute to sustaining peace.
Roughly 40 percent of all food in the United States goes to waste, and much of this food is still edible when wasted. For the past six years, Food Recovery Network (FRN) has been building solutions to fight this problem.
Follow Us • Join the Discussion #FoodTank
Food Tank The Think Tank For Food
317 Royal St., #4
New Orleans, LA 70130
United States
Soon after representing India at WIPO Expo'85 I visited Los Angeles in 1985/86 I noticed Bulgaria had no markets but still goods were cheaper and better in quality than India but availability was controlled, in California goods were even Cheaper & First class quality and Hundreds of Choices and options. At a recent BRICS event I observed – 'A Pilot Cost Me Rs.10, its material was not even Rs.2 but Students assisting me at Expo'85 were ready to pay Rs.100 in Black Market.'
A Packet of Cigarette selling for $0.8 was priced $5 or so in black market. Soviet bloc couldn't make Pen, Cigarette or Lipsticks 1985, even after disintegration smaller nations were expected to make WEAPONS is unthinkable.
Today it is not Controls but Cooperation and Collaborations that succeed, Apple, Google, Facebook which are not Controlled are Operating all over the World – While US CONTROLLED Manufacturing is Lagging behind. Wealth of USA is $93t or 33% of World's $280t – and $80t of it financial wealth – to $0.770t for India [Japan $16t and China $14t] yet lagging behind investments in India when Opportunities are in Every Sectorfrom Food Processing to Nuclear Power Plants and US Banks are not Supporting own US Manufacturing. US Foreign Trade inATP is (-) $71b 9mFy17 in full year 1990 was (+) $35b. Goods Trade Deficit was $735b last year. Japan made mistake of promoting Unviable Bullet Train in India – US Consortium could have supported $100b Amritsar-Kolkata bullet train supporting US Construction & Engineering Companies.
While there was no support for Inventors visiting Patent Office in Washington DC – it was huge structure – Science Reference Library in London offered assistance & Photo Copy facility – Summary of Patented products were available in One Page format – I could quickly study 6000 EU Patents Summary in 16 hours.
After Mitsubishi announced Advanced Nuclear Reactor in 2008that operates at 39% Efficiency – 20% to 30% higher than US Reactors – US should have announced Japanese Nuclear Reactors as next standard acceptable to USA and Partnered in its Worldwide Commercialization – It reduced N. Waste Disposal by 30% in producing electricity.
As Technology Expert and WIPO awarded inventor – representing India at Expo'85 in Plovdiv and soon after winter I landed in Los Angeles 1986 – I experienced Totally Controlled Soviet Bloc Nations, restrictions on choice of Foods & Goods,even a citizen's Holiday Weekend was Controlled by state, India had Fiat 1100 – USSR Produced Lada, also Fiat technology with 1600 CC Engine and Heating, its sale was government controlled. The choice of Breakfast was mainly Omelet, Bread and Honey all seven days in largest hotel.
Los Angeles was totally different – Super Markets in every block were full of All Kinds of Foods sourced from the all over the world. Choice of Cars, including IMPORTS – homes and EVERYTHING available on INSTALLMENTS.
Delhi to Rome route was B-747 both ways, Tu134 and Tu154 for Rome to Sofia route.
Tu134 or Tu154 were produced in USSR owned company restricted sales to mainly Communist Bloc countries.
B-747 were made by Boeing, a Private GLOBALLY TRADED Company [Funded by World & Serving the World] and Jetliners were sold worldwide, Boeing was Sourcing Subsystems from say hundred Private Companies who themselves sourced parts from many thousand Small Companies. Aerospace Companies had developed their own CONTROLS to hide their secrets.
I too in 1978 would get parts of PROTOTYPES made in 5-6 small workshops and assemble them at home, PROTOTYPES were not same as COMMERCIAL SCALE PRODUCT. In filing Patents my objective was MAXIMUM Protect and Minimum Disclosure. TRACK my Inventions in every Patent Gazette.
I worked for 13 weeks at one such Small Aerospace Companyemploying 18 people, 12 working on shop floor – Every time I was asked to finish a Box of Parts in 50 hours – I used to develop tools and finish it in 5 hours.
I wanted assistance of $1m to make VHS about Manufacturing Issues in US Small & Medium factories operating without Qualified Engineers & R&D department since 1986.
This VHS was to be Filmed in 30 days sold to over Million Small & Medium Industries in US and outside @ 1000 each – could have $b business to me – $50b annual gains to US Economy my minimum estimation and similar for rest of the world.
In 1993 UK Commissioned a similar study by PERA Consultingwhich reported Machine Utilization in USA-UK to 60% to 82% for Japan. It didn't explain the reasons but I was to 'Explain the Technical Issues in VHS in 1986 and solved Small Industry problems'.
For 31 Years US-UK Industries in particular keep Bleeding when it required just $1m Assistance or Loan to plug many losses.
I had a Book Written about Project Issues in India edited byIndia's top Patent Attorney in 1985 – Vantage Press in 1986 was$8,000 to publish it, I was not inclined to pay – so US Companies were deprived of IMPORTANT KNOWLEDGE about projects in India.
Ivanka Trump could be promoting US Companies like never before.
Ravinder Singh, Inventor & Consultant, INNOVATIVE TECHNOLOGIES AND PROJECTS
Y-77, Hauz Khas, ND -110016, India. Ph: 091- 8826415770, 9871056471, 9650421857